Are you a freelance translator or a translation agency looking for translation jobs?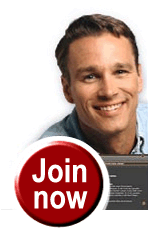 Find translation jobs inside TRADUguide. Become a member of TRADUguide now and benefit from the strength of an international community of language service providers ...
Daily new job opportunities for translators and interpreters
Automatic instant notification of job requests in your language pairs and specializations
Free listing in the translators directory and comprehensive profile page for more client contacts
Free guest membership or paid featured membership with even more benefits
Why register? Only registered members can quote on job postings and will be notified of translation job requests. Click here to compare memberships.

Complete the form below to become a member of TRADUguide.
How does it work?
Translation jobs are posted by companies, private individuals and translation agencies.
Register and you will be notified each time a translation job matches your profile (languages, specializations, etc).
You may place your price quote. There are no commissions.
If the job poster is interested in your quote s/he will contact you directly.

Read more how to contact potential translation clients...
Latest jobs posted on TRADUguide
Posted

Title/Language combination(s)

Status

14 hours
ago

Portugais > Français : Une traduction assermenté de mon acte de naissance
Portuguese > French
Translation


2 quotes

3 days
ago

No longer limited to featured members

Hebräisch > Deutsch: Biographie eines Holocaust Überlebenden
Hebrew > German
Translation

3 days
ago

No longer limited to featured members

Deutsch > Englisch: 4 Seiten aus einem Buch
German > English
Translation

5 days
ago

Deutsch > Französisch: Schulung dolmetschen vom 7. bis 9.12. bei Schondorf
German > French
Interpretation

6 days
ago

Kroatisch > Deutsch: Übersetzung einer Rechnung und Arbeitsbeschreibung eines Anwalts
Croatian > German
Translation

6 days
ago

Mexican Spanish <> English: Interprete an interview via Zoom
Spanish > English
Interpretation

6 days
ago

English > Hungarian: 2000 Words, certified translation, Monday 5th December
English > Hungarian
Translation

6 days
ago

Deutsch > Französisch: Für 3 Schulungsteilnehmer und einen Trainer konsekutiv dolmetschen
German > French
Interpretation

7 days
ago

Allemand > Français : Certificat, 1 page, Word
German > French
Proof-reading

7 days
ago

Ukrainisch > Deutsch: Beglaubigte Übersetzung Ukrainisch-DE, (Diplom)
Ukrainian > German
Translation

7 days
ago

English > French: Certificate, 1 page, Word, proofreading and certification
English > French
Proof-reading

7 days
ago

Deutsch > Russisch: Nochmaliges Posting: Flyer DE>RU gegen Gewalt
German > Russian
Translation

7 days
ago

Bosnian > English: 1500 Words, certified translation, Friday 2 December
Bosnian > English
Translation

8 days
ago

Bosnian > Hungarian: 1500 words, certified translation, Friday 2 December
Bosnian > Hungarian
Translation

8 days
ago

Spanish > German: Projects
Spanish > German
Translation


4 quotes